Innovative Technology for Healthcare Governance
A sophisticated, ISO27001 compliant, cloud-based infrastructure for healthcare governance, with functionality and refinement equal to that of the biggest tech companies in the world. Powerful tech delivered via beautifully designed, intuitive user experience and functionality.
Digital Appraisal Portfolio
MAP Appraisal
The MAP Appraisal system is the most advanced and user friendly electronic healthcare professional Appraisal Portfolio in the UK.
Based on the NHS MAG form, our cloud appraisal system makes preparation easier, faster and more secure.
Relicensing Management System
MAP Revalidation
The MAP Revalidation system is a comprehensive electronic portfolio and process workflow management system for healthcare professional Revalidation and Relicensing cycles.
The system makes tracking and administering the Revalidation and relicensing macrocycles for healthcare professionals a breeze.
ADVANCED HEALTHCARE MANAGEMENT
MEDSU Notes
A secure multi user access Medical Practitioner EPR – Electronic Practitioner Record, facilitating Medical Governance workflows and record keeping. Facilitation investigation, remediation and supervision.
Secure in-page video or voice calls can now be recorded and attached to governance documents and workflows, strengthening the integrity and consistency of your governance processes like never before.
Invite, Collate, Report
MEDSU 360 MSF
Our 360 Multisource Feedback Toolkit provides an intuitive online platform to elicit, track, and report on patient and colleague feedback. Dedicated surveys available for all healthcare professionals with an open library of surveys providing a whole-workforce feedback solution.

This module is included free of charge with the Appraisal Module.
Unified Communications Platform
MEDSU Connect
Connect online with colleagues and peers to chat, email and video call. Schedule and record meetings.
The MEDSU Connect system facilitates dialogue between practitioners, teams and managers for secure in-page communications and information sharing.
Effortless, Airtight Compliance
MEDSU Compliance & Reporting
Our advanced compliance technology and on-demand compliance administration and reporting system, enables you to track and manage every single statutory and internal compliance requirement for your organisation as well as for all your contracted personnel with ease – from document storage to expiry reports, you are always audit-prepared.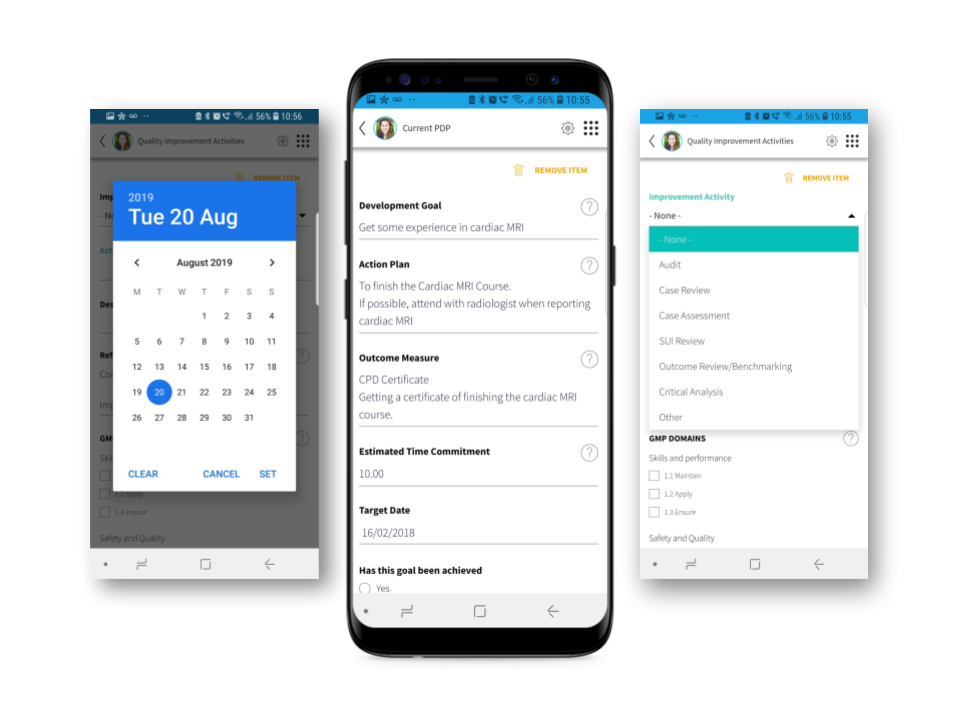 ADVANCED PORTFOLIO MANAGEMENT
Mobile App
These days, the functionality of key systems has to be available on mobile devices.
The MEDSU App is our mobile application for Android iOS devices ensures that the MEDSU ecosystem is available to everybody everywhere.
Find out why MEDSU's approach to mobile technology is the right choice for organisations and healthcare professionals. Harnessing the power of mobile technology for patients, professionals and healthcare organisations alike.
FTP Management System
MEDSU SACRIS
MEDSU SACRIS is a unique system that supports patient safety and management of healthcare professional fitness to practise concerns and complaints.  It facilitates an omnichannel for the management of concerns, complaints and patient safety communications and workflows across teams, healthcare disciplines, organisations, agencies and even across regulatory jurisdictions.
Get in touch…we're here to help.
If you have an enquiry regarding our services and support for organisations or doctors, please do reach out and get in touch with us.
We're here to help.
MEDSU Ltd, Suite 129 Communications House, St Johns Street, Colchester, Essex,          CO2 7NN.
International:
+44 (0) 207 183 9544
UK Freephone:
0800 689 9434
UK Company Number 08220779  |  © Copyright MEDSU 2022